CATEGORY

Like my Off-Leash
K9 Training New Jersey Facebook Page

Find OLK9 on Facebook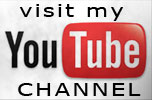 Visit my Youtube Channel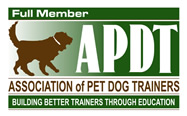 We are members of the Association of Pet Dog Trainers. Off-Leash K9 Training is fully licensed
and insured!
Call us to schedule a session
201-503-K9K9(5959)
Check out our New
Nosework Training Classes!
Welcome to Off-Leash K9 Training, LLC
Jacqueline Zinetti "Your Paramus New Jersey Dog Trainer"
Jacqueline Zinetti is the Owner and Head Trainer of the NY/NJ Metro Area Off Leash K9 Training location. She grew up on Long Island in NY and now resides in Paramus NJ with her husband, Matthew, and their menagerie of foster and resident pets.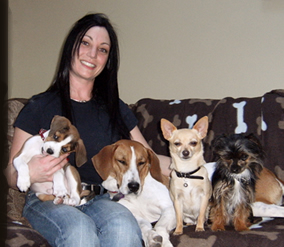 Jacqueline has been raising and training animals of all kinds since she was a young girl. Her pups and other pets are always with her whether it be at Fire Island where her dogs could be off leash or more recently, with her volunteer work. After over 10 years in a successful sales career, Jacqueline decided to follow her heart and dream of working with animals full time.Jacqueline met her first dog Shadow, a Coyote German Shepherd mix, while living in Saratoga Springs NY on a horse farm. Shadow was feared by the people on the farm because she had chased a bike and bit the rider, a child, on the ankle. After the incident, Shadow had been chained to a tree, given just the basics of food, water and shelter.
Over a year later, Jacqueline arrived and couldn't stand to see an animal living like this. The two instantly bonded and Jacqueline was given permission to take Shadow off the chain as long as she was kept leashed. Over the next few months as mutual trust was established, Jacqueline realized that Shadow had a talent for herding. Jacqueline and Shadow never separated and eventually Shadow was off leash 100% of the time, working as Jacqueline's partner herding the 30 horses that lived on the farm. The importance of having great communication with an animal was something Jacqueline was very familiar with from her farm and equestrian days. She was then able to carry that concept to her K9 companions.
In true Jacqueline fashion, once her mind was made up to change career paths, she became laser focused and immersed in her studies. She spent over a year of 60+ hours a week researching, studying and testing various training methods and philosophies. It was important to her to know every methodology, even if it wasn't one she agreed with or planned on implementing. Her rescue Chihuahua, Mr. Chico, was happy to be by her side helping her to hone her craft and showing the world a dog is a dog whether they are 5 pounds or 150 pounds. The same philosophy of consistency, fairness, and clear communication works no matter the breed or size. Jacqueline's two resident Chihuahua's are both certified therapy dogs who regularly visit children and adults who could use a smile that only a dog can inspire. Jacqueline also works closely with Eleventh Hour Rescue, a nonprofit, volunteer based rescue out of Randolph NJ, which literally saves dogs from death row. At any given time you will find a variety of foster dogs at Jacqueline's home, some are only days old need to be hand fed, some are scared and need to learn the world won't hurt them and some just need a belly rub and a smile. This volunteer work has been the most rewarding thing Jacqueline has ever done. It has given her a chance to use her well-studied knowledge to help dogs of various sizes and personalities and equally important, the folks who adopt these appreciative pups.
Jacqueline is thrilled to bring Off Leash K9 Training to the NY/NJ area. Specializing in the same dog training techniques used by the military and law enforcement, this style of training encompasses her core beliefs and philosophy of consistency, fairness, and crystal clear communication.
Call Jacqueline Zinetti at 201-503-K9K9(5959) or e-mail jacqueline@offleashk9training.com